Sign up to receive the latest from HOME
For the very best of New Zealand architecture, landscapes, interiors and design.
Enter your details and you'll receive the latest news and updates from HOME
By subscribing to this mailing list you are opting in to receive emails and promotions from HOME and Via Media brands.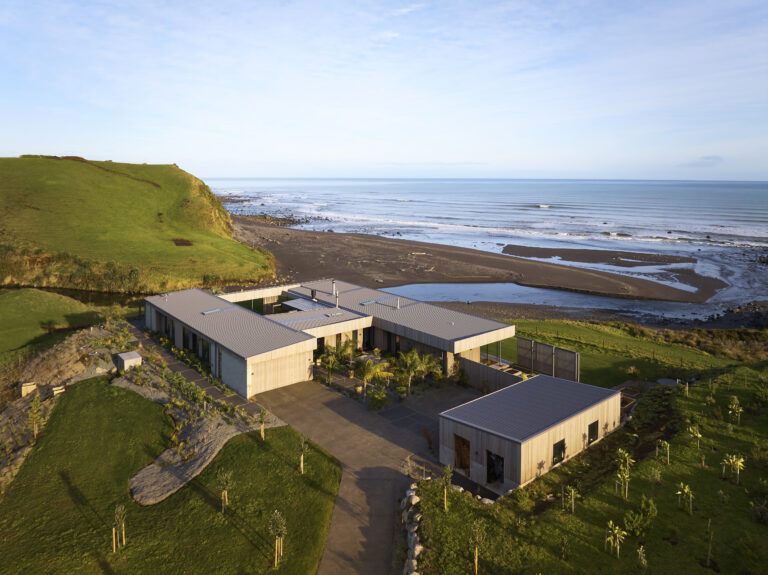 Architect Brady Gibbons expertly incorporated the key elements of the coast, a winding stream, and the need for shelter from the harsh climate into the design of this home. The vertical cedar cladding, combined with sliding screens, gives the house its unique exterior character.
Read More »
Climb Mount Manaia and the triangular form of this family home appears as a subtle marker in a striking landscape.
Read More »
On a working farm between Christchurch and Kaikoura, this home artfully utilises Colorsteel cladding to create a dynamic definition within a palette of duality.
Read More »