Monmouth's makers realise their dream of opening their own store
The seed of Monmouth Glass was formed a number of years ago when Isaac Katzoff and Stephen Bradbourne started making glass together on a casual basis. Both artists were already highly experienced glassblowers – and it wasn't long before they recognised their shared aesthetic and design beliefs. The pair formed Monmouth in 2012 with an emphasis on creating well-designed, hand-made glassware for everyday use, with an equal focus
on functionality and beauty.
Why open a store?
We've had the dream of opening our own retail space for a couple for years now. We felt we really needed to showcase the Monmouth range in its own dedicated space, free from any distractions. The store fit-out is clean, minimal and modern, which allows the full product range to take centre stage.
Who designed the new store?
Gus Dobson of Made By came in with a bunch of really good ideas. We had a loose brief – a gallery-like space to show off the glass. He really hit the mark with this clean space.
What do you sell?
The Monmouth store showcases the full range of lighting and tableware (carafes and glasses), alongside new collections of functional homewares and one-off sculptural pieces.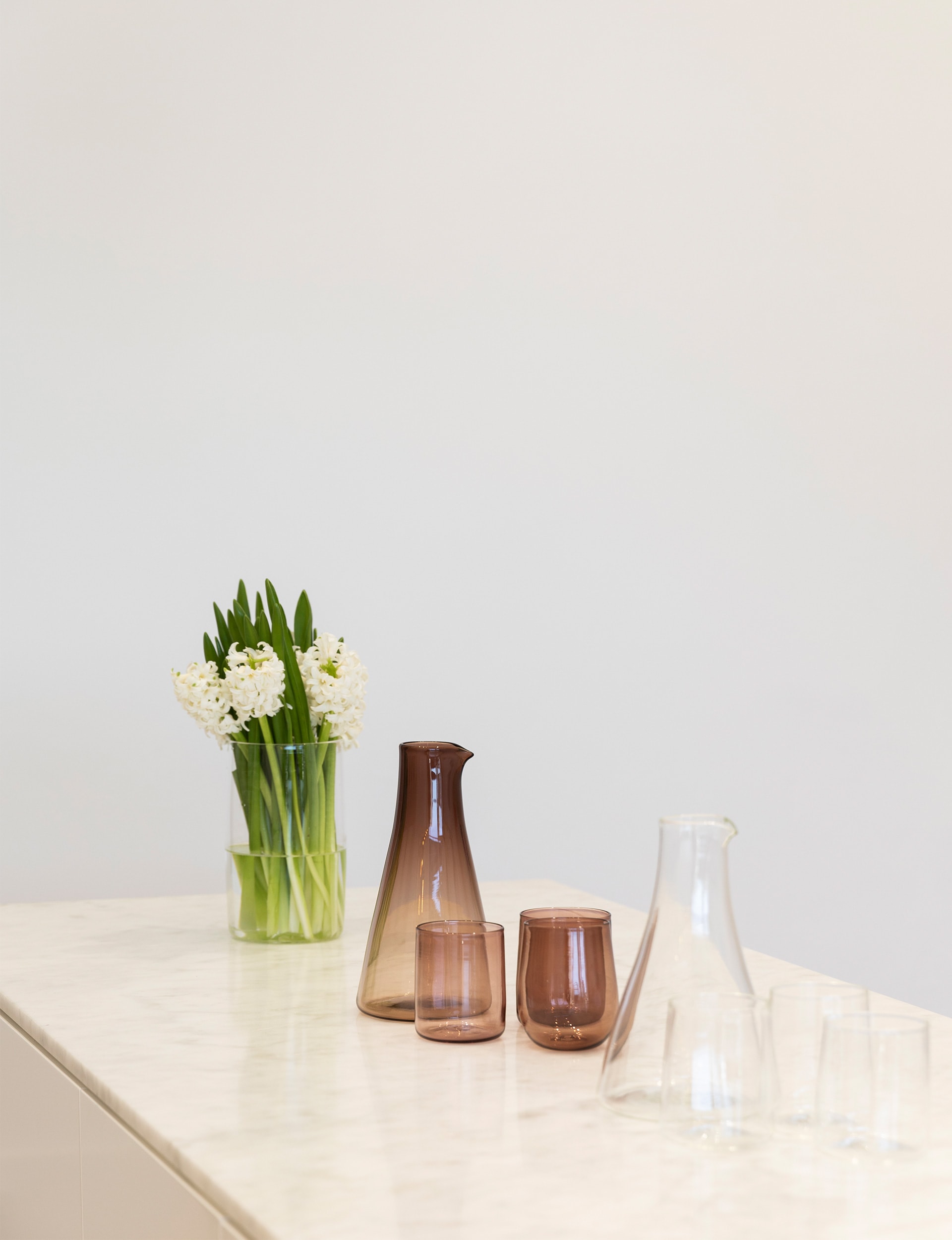 You've outgrown your glassblowing studio – a place that runs at 1110°C around the clock, seven days a week. Where are you moving to?
Yes, we simply didn't have enough room to do everything we needed to do. After looking for a while, an ideal space presented itself in West Auckland. It's pure coincidence that the move has coincided with opening the retail space, but the timing is perfect.
Monmouth Glass Studio
5 Great North Rd
Grey Lynn, Auckland
monmouthglassstudio.com
Photography by: David Straight.